Dieser Jahr möchte ich Ihnen meine Vasen und Schalen in kleinen Serien zeigen; gleiches/ähnliches Muster bzw Technik, in unterschiedlichen Formen und Farben
this year I will present my bowls, vessels and vases in series:same pattern, but different colours and sizes.
Bei Interesse, gerne Kontakt aufnehmen : monique.wolter@icloud.com
If you are interested in purchasing, please contact me : monique.wolter@icloud.com
Serie Triangolos
Die abgeschnittenen Ränder dieser Serie erhielten ein "neues Leben" in dieser Schale.
I melted all the rims of the "Triangolos Serie " and created a new "second life piece" drop (sold)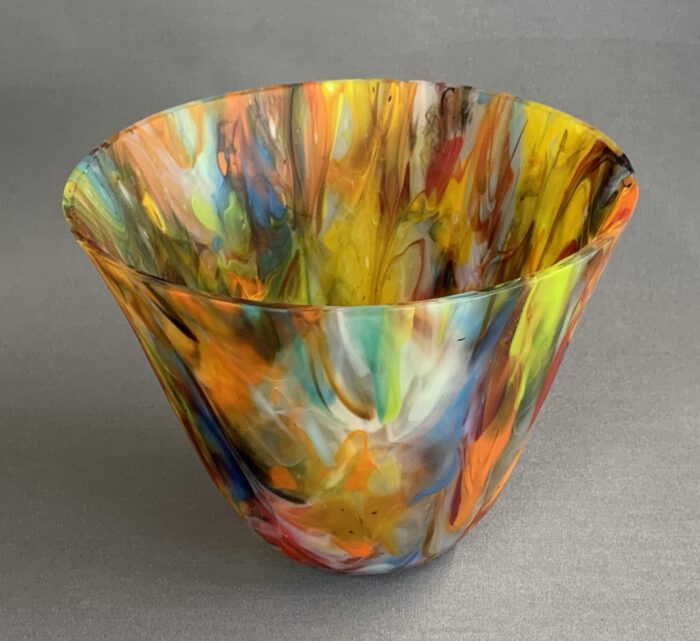 Serie Squares
Serie look inside
diese Schalen und Vasen zeigen ein farbenfrohen glänzendes Innenleben, außen sind sie uni und matiert.
these bowls got just a coloured shiny inside, the outside is sandblasted and has matt finish
Serie poudrée
Schalen die mit mehreren Lagen Glaspuders verziert sind, außen und innen sandgestrahlt
vessels created by 3 or more layers of glass powder, outside and inside are sandblasted
Serie straigh through
Serie marbré
3-4 Farben aufgetragenens Glaspuder; 3-4 colours of glass powder
Serie black & white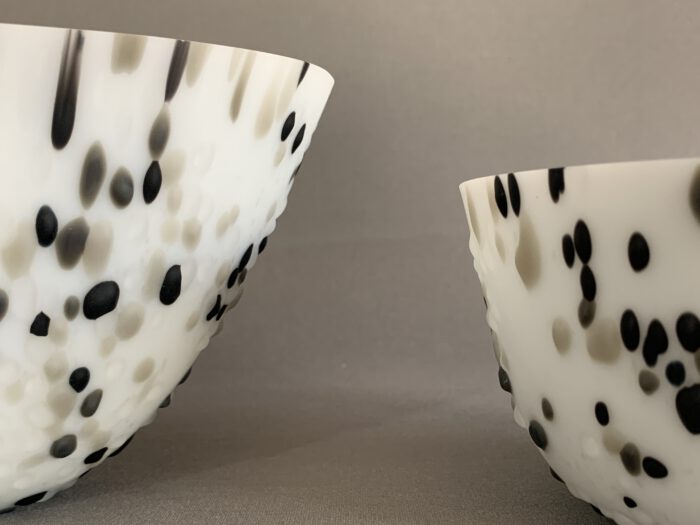 Serie Murrinis
Serie squares circles
large oval bowl: 31 x 16 x 13,5 cm; round bowl: 17,5 cm diam, 12 cm tall
Serie leaves
ee richtegt Blaat aus mengem Gaart, als Gipsofdrock vereiwegt, déi Gipsform matt Glaspudder gefëllt, sou entstinn filigran Glasblieder
Abbild eines echten Blattes, in Gips verewigt, als Casting-Form mit Glaspuder gefüllt, so entstehen filigrane Glasblätter.
casted from organic leaves of my garden, these leaves are created with fine glass powder.
Serie not only black & white
nicht nur in schwarz/weiß sondern mit dezent gehaltenem Farbanteil sind diese Vasen gestaltet. Höhe 18-19 cm Durchmesser 8 cm.